Forse non tutti sanno che Bimota non ha utilizzato solo i motori delle case giapponesi e Ducati ma negli anni 90 ha utilizzato un propulsore monocilindrico Gilera di 750cc. La moto come da titolo del post è il primo esemplare con motore Gilera, costruita per il solo uso pista è stata guidata dal pilota Gianluca Galasso nel campionato italiano supermono conquistando un secondo posto finale nel 1993.
La moto è stata costruita in due esemplari di cui ne è rimasto solo uno conservato nel museo Piaggio.
Di seguito la classfica del campionato italiano supermono.
Perhaps everybody don't know Bimota used not only japanese engine and Ducati engine but in the 90's it used a 750cc monocylinder engine by Gilera. The bike is the first model with Gilera engine, built for race use only, it was ride by pilot Gianluca Galasso in the italian championship supermono, it got a final second place in 1993.
The bike was build in two models, only one is remain and it is in Piaggio museum.
Below the classification of italian championship supermono.
1993
1° Mauro Lucchiari Ducati 77
2° Gianluca Galsso Bimota 65
3° Atti Franco Husqvarna 49
4° Tonini Claudio Cagiva 35
5° Ricchetti Silvano Yamaha 32
5° Corradi Cristiano Yamaha 32
1994
1° Pasini Luca Cagiva 67
2° Morigi Daniele Ducati 49
3° Teneggi Roberto Yamaha 45
3° Bellorio Andrea Gazzaniga 45
5° Dal Maso Luigi Yamaha/Moretti 41
1995
1° Vittoriano Guareschi Yamaha 95
2° Dal Maso Luigi Yamaha 73
3° Morigi Daniele Ducati 66
4° Pasini Luca Cagiva 58
5° Cairo Enrico Husqvarna 35
modello 1 - model 1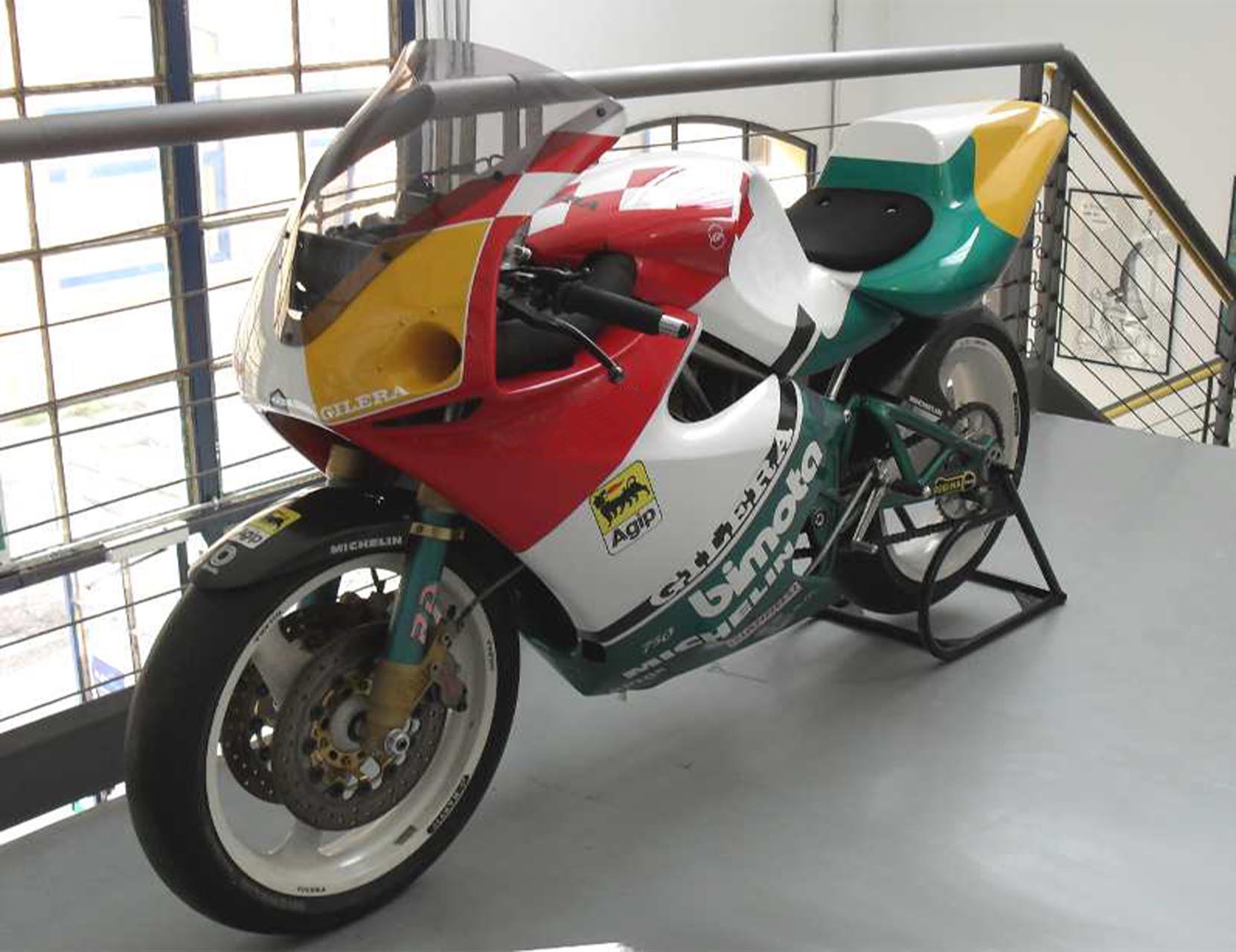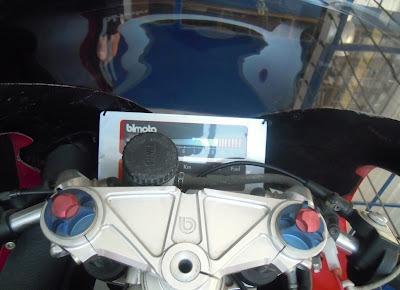 modello 2 - model 2